Come on out and join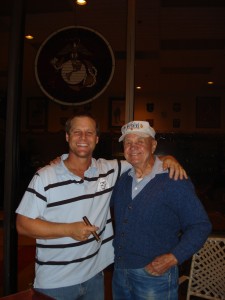 us for "Burn Your own Steak Night" or choose "Mongolian Beef Dinner" where you create your own meal, have them stir fry it and enjoy. Gregg bring a variety of cigars for you to choose from and they have a full bar for your enjoyment. The public and non officers are welcome and encouraged to show for this evening. Great food, excellent cigars and some great conversation with some really awesome people.
Steak dinner with all the fixings $12.00
Mongolian Beef is charged by weight
All you need to get on base is a valid drivers license and proof of insurance. Iron Mike's is right inside the front gate. Feel free to call us at the shop with any questions and we hope to see you there! We'd love to know you're coming, so if you have a moment, please RSVP on our event page on facebook.
Cigar Dinner, Site News Cigar, Cigar Dinner, Cigars, event, Iron Mike, Oceanside, social, Steak Dinner, Steak Night, USMC