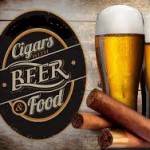 Cigar Social &
LONG ASH CONTEST
Have your mug and ash hung in the store.
As usual, great cigar from CIGAR GROTTO INC​
Pint of beer
Appetizer spread
Amazing dinner (details to come)
Thursday, August 20
at 6:00pm
6:00pm
$29.95
6:00pm-9:00 is for the dinner package. Please feel fee to join us for cigars and cocktails after.