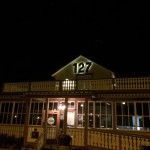 Cigar Grotto is back at 127 West Social House in Fallbrook by popular demand and we're switching it up a bit.
Thursday, August 6
at 6:00pm
Join us for an outdoor smokin hot summer BBQ with an additional bar with 6 craft beer taps, wines and liquors on our private patio.
A Fine Cigar from Cigar Grotto
A Pint of beer
BBQ
100% grass fed Angus burgers, brioche bun, and for your condiments;
bacon, house made guacamole, caramelized onions, Bleu cheese crumbles, garlic aoili, different cheese options..
and yes all this and great friends for just $25