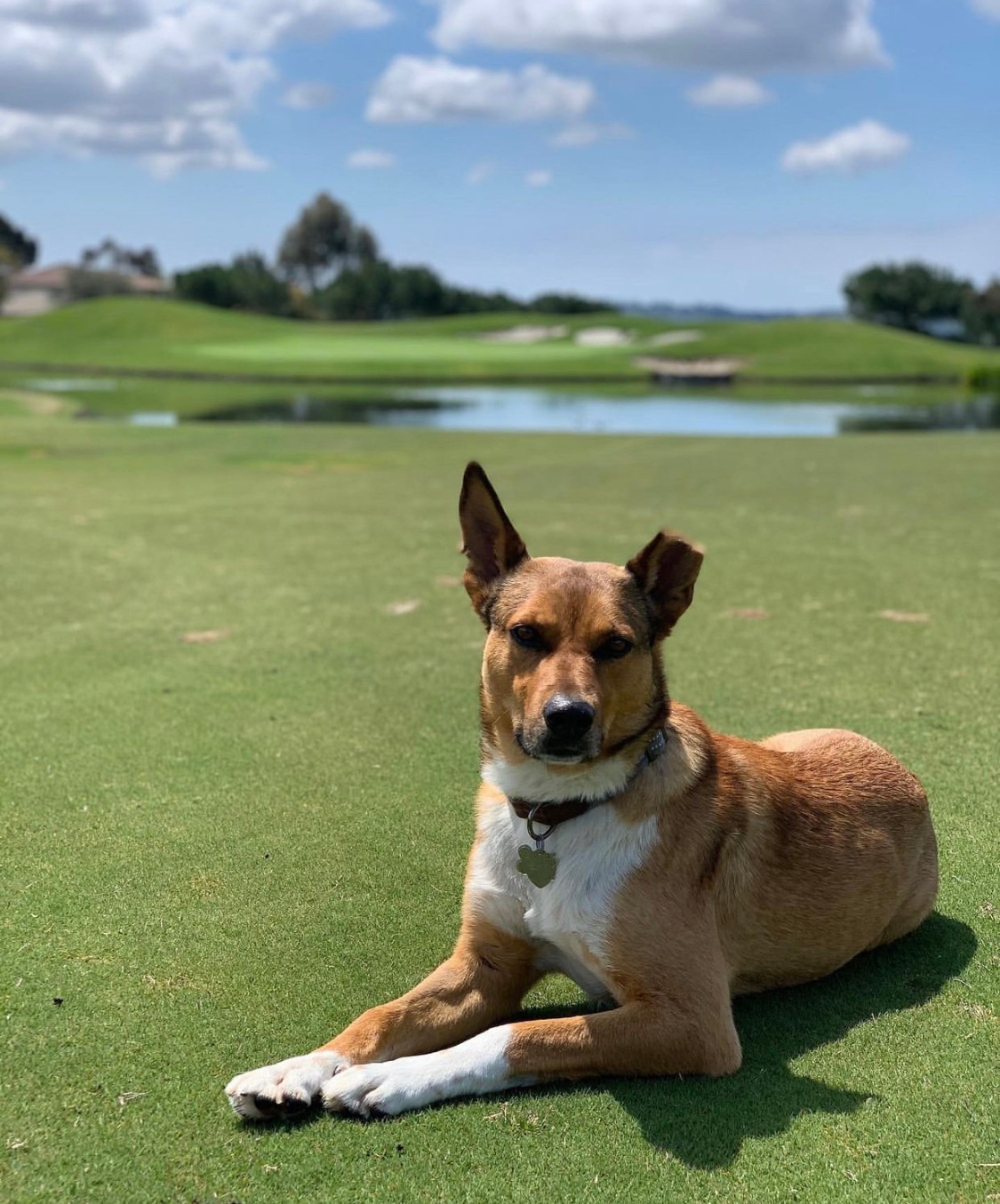 Hello, I am writing on behalf of both our nonprofit Cigar Grotto Gives Back and Hogan, Arrowood's resident pup and Nikki's best buddy. Our organization is usually dedicated to serving the men and women who serve us and donating to cancer research and awareness for both men and women. This event is a bit different.
Hi, I'm DeeDee, and I'm the Bamma of Gio, Gio is in golf lessons with Nikki, our excellent golf instructor at Arrowood Golf Course. My husband and I also own Cigar Grotto, your local cigar store. So we are reaching out for Nikki's fur baby Hogan, and hosting a Cigar Social. Hogan recently had surgery to remove his spleen, and they did not qualify for medical insurance, and his bills have gone over $10,000.00.
We would be most grateful if you would consider providing pre-made baskets for raffles, and we will also be making baskets, so we need you. We are asking for gift certificates, services, artwork, adult beverage bottles, golf items, and baskets, cash donations also accepted, nothing is too tiny, and everything is appreciated. If you are donating and a business, if you'd like, please have a 5×7 framed or laminated description of what you do and any promotional items you may want to show off.
Please contact me at to support our efforts and get Hogans's bills paid. You may also contribute by dropping off or mailing any items to
Cigar Grotto Gives Back, 5192 Via Mindanao, Oceanside, Ca 92057,
Cigar Grotto 2200 N. Coast Hwy Oceanside,
North Coast VCA Encinitas, 414 Encinitas Blvd, Encinitas Ca 92024
Attn Skye Engels
Arrowood Golf Course, attn DeeDee Engels, Heroes for Hogan.
The event will take place on September 12, 2022, at Arrowood Golf Course, at Fairways. 6:00pm – 9:00pm. The event is a Cigar Social hosted by Cigar Grotto & North Coast VCA Encinitas. #45-2568501 $50.00 per person will include a Hogie Sandwich plate and a premium cigar, full cash bar for your enjoyment. Raffle tickets will be on sale, and auction items will be available along with a ton of fun—Twenty-one and over.
Thank you so much for your kindness, we hope to hear from you soon.
Sincerely,
DeeDee Engels Shahmeem Engels
Cigar Grotto Gives Back DON Turning Point
Cigar Grotto Gio's Mommy
Skye Engels Nikki Prichard
GM, North Coast VCA Encinitas Asst. GM Arrowood
Golf Instructor