Steve Saka with Gregg at Cigar Grotto for an in store event,
Box deals, schwag and more, 3:00 – 5:00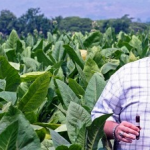 After the day event we will immediately leave the Grotto and head on over to Hennessy's in Carlsbad, for a fabulous Steak dinner, cocktails and of course Cigars. Steve will with be with us at the event.
Wednesday September 27th 2017
Starting @ 6:00 pm
$29.95
☯ A fine Cigar from "The Cigar Grotto"
☯ Pint of beer your choice
☯ Steak Oscar, Truffle Tater Tot & Baby Greens salad with Champagne Vinaigrette
☯ "Conversation with other cigar aficionado's"
☯ Irish Live entertainment to follow so plan on sticking around
For those that choose not to do the dinner package please join us after 9:00, .