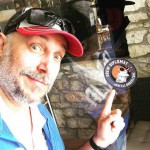 DREW ESTATE'S "Dirty Fabien" is in the house. Get yourself to Cigar Grotto for the craziness, unbelievable deals, fun and Mayhem that Fabien brings to The Grotto.
October 19, 2016
3:00 – 5:00 at Cigar Grotto
Immediately following;
The Cigar Dinner at Hennessey's with Fabien where all the fun, deals and mayhem will continue.
October 19, 2016
6:00 pm
Steak Dinner prepared by Chef Skip
Premium Cigar from Cigar Grotto
Pint of Beer
Great company with other Cigar Aficionados
$29.95
Bar area seating is reserved.
For those not partaking in the dinner, you can purchase cigars and cocktails and celebrate
after 9:00 (no dinner)