Want to celebrate your sweetheart, meet a sweetheart, or celebrate being single?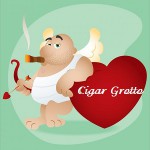 Join us for a smoking hot night.
Cigars, Sweethearts & Singles
Cigar Dinner
Carlsbad Hennessey's
Thursday February 18, 2016
Starting @ 6:00pm
$29.95 per person
$29.95 per person for the dinner package, dinner served at 7:30,
You can purchase cigars and cocktails and celebrate
after 9:00 (no dinner)
Menu
A fine Cigar from "The Cigar Grotto"
Pint of Craft Beer
Steak Dinner with all the fixins
and a ton of fun.
"Conversation with other Cigar Aficionado's