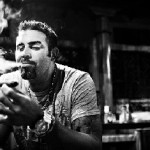 Join Gregg and I as we celebrate the evening with the infamous Willy Herrera, the master blender for Drew Estate Cigars.
The man behind The Herrera Estelí Norteño, the cigar with the perfect burn and full bodied flavors.
Gregg will have 10 count crazy box deals going, and if you're nice Willy will autograph them for you.
Thursday, September 24, 2015
6:00pm
$29.95
A fine Cigar from "The Cigar Grotto"
Pint of Draft Beer
Appetizer Spread
Dinner menu TBA
Seating is limited, there will be no saved seats after 6:30pm. Over flow will eat dinner on the front patio, there is NO SMOKING, following dinner return to the private event on back patio
FOR THIS EVENT:
6:00pm-9:00 is for the dinner guests, NO EXCEPTIONS. Please feel free to join us for cigars and cocktails after. Box Deals still good