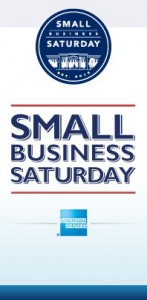 November 26th is Small Business Saturday! We encourage you to get out there and shop small today.
As many of you know, if you pre-registered your American Express card, and spend $25 or more at a participating small business, you will receive a $25 credit on your statement from American Express. This is just a friendly reminder to get out there and spend it!
To celebrate Small Business Saturday, Cigar Grotto will be having some awesome sampler packs, specially priced at just $25! Of course, feel free to put together your own assortment, buy a box of cigars, or purchase some new accessories. Whatever you choose, we're just glad you are choosing to shop our store. We'll be open from 10:30am-7:00pm.
We look forward to seeing you and hope you enjoy the rest of your Thanksgiving holiday weekend!
~DeeDee & Gregg