Cigar Grotto's Annual Cigar Social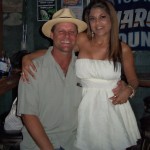 Thursday December 22nd 2011
Starting @ 6:30pm
Carlsbad Hennessey's
If you have been a part of our family you have attended these time again, if your new to the family, you don't want to miss the joy, appreciation and friendship that takes place this evening.
It's a great time to relax and enjoy good food, great cigars and incredible friends.
$21.95
A fine Cigar from "The Cigar Grotto"
20oz Guinness or Smithwick's you Keep the glass
Appetizer Spread
Tri-tip "Steak Oscar"
(shrimp & asparagus covered in a béarnaise sauce)
over mashed potatoes and house salad.
"Conversation with other cigar aficionados"
Live entertainment to follow so plan on sticking around