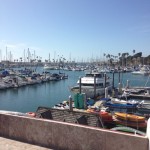 You can't keep a good Cigar, or Good Cigar Store Owner down, and Carlsbad's smoking ban couldn't either.
We're going to kick off the first of many in Oceanside Harbor at Monterey Bay Canners. An amazing view, great food, fine cigars and fabulous friendly people. Can't wait to see all your faces again.
Dig into an 8oz prime top sirloin
with mashed potatoes and salad
One draft beer from Latitude 33
And of course your fine cigar from Cigar Grotto
(bring your iPhone, we want pictures.
Monterey Bay Canners
May 16, 2013
$25.00
6:00 pm – 9:00
As you enter the harbor follow the road to the right, it is on your left.
email me r message me with any questions.